Recent innovations in access control systems have made it easier to move from a legacy system to an IP-based one. However, there are still valid concerns for security directors. Including the cost of replacing entire systems and how much downtime there will be. Despite these concerns, there has never been an easier time to migrate to IP access control. Technological advancements, system design strategies, and new open protocols are making it easier for organizations to make the move to IP-based access control systems. Not only does it give them secure and flexible security solutions but it also keeps costs manageable.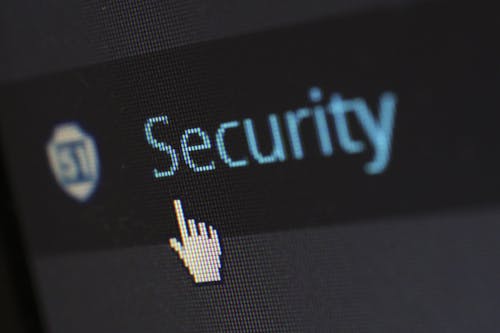 Minimized Wiring and New Hardware Costs Thanks to Increased Availability of Open Access Control Systems
Increased openness in the access control market minimizes the cost of new hardware and wiring. Organizations don't want to be stuck with one provider or solution. Communication protocols are being written to foster interoperability, while vendors are releasing intelligent IP controllers. These allow for simultaneous communication between new Power-over-Ethernet (PoE) and IP-enabled wireless door locks. Including legacy equipment, and open IP access control software. This trend towards interoperability means that organizations are able to benefit from the functionality of new IP-based access control systems – without worrying about exorbitant costs for new wiring and hardware. 
Less Migration Costs and Time Thanks to the Availability of Convenient Tools for Transitioning Databases and Cardholders
During the dark ages of access control systems, a transition from one system to another was a lengthy and expensive process. Nowadays, organizations looking to upgrade to IP access control have access to migration and import tools. These are able to simplify the transition of databases and cardholders from legacy systems onto newer ones. This makes the entire process cost-effective and efficient.
Phased IP Access Control Installation Allow for Long-Term Budgeting and Planning
Open IP access control systems that support different technologies and devices allow you to map out your budget and system implementation. You can do so years in advance and it can be vital. While this type of phased approach allows you to replace the controllers first, you can then migrate specific doors or buildings to new IP-enabled readers later. At the same time, it also allows you to test new technologies before committing to one specific type. 
Benefits of IP Access Control Systems
Advances in technology and increased interoperability have made IP access control systems far more affordable than older legacy systems. This gives organizations greater ease of management and better security. Some other benefits include:
Power over Ethernet (POE)
Removing the need for power cables for every door, IP-based access control readers can run on Category 5e or Category 6 twisted pair cable. This is done with Power over Ethernet Technology. Whereas, you can install reader controllers near the doors for even less cable.
Redundancy/Failover
You can configure your systems for redundancy. Including data routed through alternate paths resulting from a cut cable. Additionally, they can store information and credentials, allowing them to operate temporarily during lost server access.
Remote Management
Thankfully, all you need to make changes to an IP access control system are an internet connection and a web browser
Open Standards
As mentioned earlier, the trend towards openness means that organizations won't be tied to only one product or vendor. When commencing with IP access control installation, this interoperability allows for finding the product and solution that works best for your organization. 
Scalability
IP access control systems allow for complete scalability. You can manage everything from a single computer, without the hindrance of older legacy systems 
Notifications
Allowing for a wide array of automatic notifications, such as email alerts if a door is open, IP access control systems generate automatic alarms. You choose these from within the software
Integration with Other Systems
One of the major advantages of IP-based access control is their ability to integrate with other security products, such as video surveillance or time systems, under single interface, allowing for better facility monitoring and management
Tracking and Logging
IP access control installation allows for the automatic tracking and recording of users and their activities within the building, creating an indisputable record should any incidents occur.
Anti-Passback
IP access control systems allow for anti-passback rules. These prevent employees from passing their access tokens to someone else without first exiting. This can also serve to prevent incidents
In short, migrating from a legacy system to an IP-based one allows organizations to more easily expand and customize their physical infrastructure for easy operation. IP access control systems offer many benefits such as Power over Ethernet (PoE) and efficient multi-site management technology, and there has never been a better time to make the switch. Have a look at our solutions to see how easy it is.